SATURDAY OCTOBER 1st, 2016 | 6:30 PM
SHOREWOOD PERFORMING ARTS CENTER | SHORELINE, WA
---
Seattle Kokon Taiko (SKT), Washington's first performing taiko ensemble, invites you to help us celebrate our 35th anniversary of powerful Japanese drumming at RHYTHM, MOVEMENT, & SPIRIT.
SKT, founded in 1980, strives to combine the ancient roots of taiko—based in Japanese drumming, folk dance, vocalization, and bamboo flute—with the modern Japanese American kumi-daiko (group drumming) style. By embracing taiko's traditional origins while adding the innovative and creative energy of contemporary culture, SKT creates a powerful, unique, and fun style that we've shared with audiences of all ages over the last 35 years.
Our 35th anniversary concert will allow us to continue exploring our rich taiko history, honor our mentors, and share with you our growing repertoire of songs both new and old while showcasing our embodiment of the three core elements of taiko:  rhythm, movement, and spirit.
---
GUEST ARTISTS
We are honored to have special guests Michelle Fujii and Toru Watanabe of UNIT SOUZOU; singer-songwriter Aura Ruddell; and Ravenna Woods, a local indie art rock band share in our 35th year celebration!

Portland's newest professional taiko company, UNIT SOUZOU (pronounced "sohzoh") is at the forefront of a growing artistic movement within the world­wide taiko community. With over 20 years of professional experience, Michelle Fujii and Toru Watanabe, co­directors of UNIT SOUZOU are relentless innovators known for their fusion of taiko and Japanese folk dance.
Aura Ruddell combines her background in Classical piano with traditional Japanese koto, crystal clear soulful vocals, and electronic sounds to bring to the stage a truly unique worldly soundscape. Her debut album Ichigo Ichie was released in late 2015.  Joining her for this performance will be multi-instrumentalist David Chapaitis, from Made of Boxes.
Starting out back in 2010, Ravenna Woods was a rabid, hyperactive 3 piece with little more than an acoustic guitar, floor tom and xylophone to channel their paranoia and shared disconnect with the modern world. Now, after 2 full­lengths, one EP, and a careful curation of bandmate additions, they have found their newest and most fully realized incarnation yet, with the core foundation of veteran members (Chris Cunningham, Matt Badger and Brantley Duke) joining forces with composer/multi-instrumentalist Nic Danielson, and bassist Reed LV.
We are grateful to our sponsors 4Culture for helping to fund the concert.

There are many additional costs to putting on the concert and we greatly appreciate your support in helping make it a success!
If you would like to donate, please visit our GoFundMe campaign by clicking below.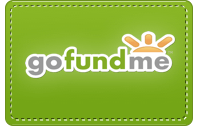 Thank you to all of our friends, family, and community for 35 incredible years.
We hope to see you there!